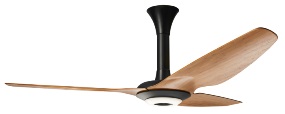 BAFCO Hong Kong Limited
Hong Kong
Booth: 6-D12
Haiku® Residential Fan
Headquartered in the U.S.A., Big Ass Fans (BAFCO) designs and manufactures energy efficient fans for residential, commercial and industrial applications.
The Company is dedicated to changing people's perspective towards ceiling fans and sustainable living. Using ceiling fans in conditioned space can help to save cooling costs by 20%.
The Company is launching a new residential division – Haiku Home, to transfer home through cutting-edge ceiling fans with iconic design.
In which, the Moso bamboo H series ranging from 52-84in, represents foremost achievement in design, craftsmanship and technology. Onboard SenseME™ smart technology allows automated operation based on motion, temperature and humidity.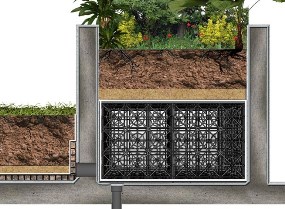 Eco-Green Group Limited
Hong Kong
Booth: 6-E04
PlanterCell® SW-Tank
Singapore R&D of a high-strength and light-weight innovative modular stormwater storage tank constructed by proprietary plastic injection moulded panels that are Singapore Green Label certified.
Huge reserved volume avoids flooding by onsite stormwater management thanks to its unique design.
Harvested stormwater can be filtered and then reused for landscaping irrigation, to achieve the vision of an eco-city.
Successful project references in Singapore, Malaysia and Taiwan.