Buyers' Insights
Chinese mainland
The growing market for smart appliances powered by the IoT, along with advances in voice control and AI, making connected home solution a top sourcing product.
Indonesia
Indonesian consumers keenly spend their rising personal earnings on electronics and home appliances, especially mobile phones, striving for the personal comfort and entertainment that characterize a middle-class lifestyle in many parts of the world.
Australian
Australians are buying online more frequently, but spending slightly less per purchase. Consumer electronics is one of the top 3 products bought online by spend. Therefore, Australian buyers mainly came to the fair to source personal electronics like AV products and smart phone accessories.
Speakers' Insight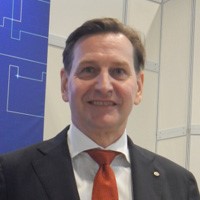 1. "Product failures are expensive, if not disastrous. Intelligent inspection systems designed to find defects automatically and efficiently are today an integral part of the manufacturing process. Humans are not ideal for high quality mass inspection of electronics production as we will easily get bored and are prone to make mistakes. Machine vision comes in to replace human vision to enable fast and reliable inspection based on deterministic algorithms and programmed applications. With automated optical inspection, we can collect images under controlled conditions and extract relevant image information subjected to defined criteria. It helps to avoid human slip and allows for adaption to changes of production in a controlled way. Human interaction is minimised and only necessary for troubleshooting. Overall productivity will be raised eventually. Designed to fit test-gates in the manufacturing process, highly connected and intelligent inspection systems will enable autonomous factories while enhancing the reliability and functional safety of electronics systems."
Nobert Meuser, Managing Director, Viscom Machine Vision Pte Ltd, Germany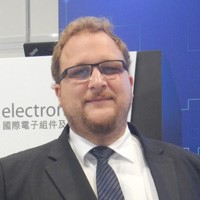 2. "We are teaming up with the Hong Kong Productivity Council to promote the Industry 4.0 adoption in Hong Kong. I am pleased to share with you here how Industry 4.0 can improve product reliability in different aspects. Industry 4.0 is not just about automation, but a concept of using industrial data analytics to get a real-time overview on the state of production and to enable smart decision making. It will increase transparency by enhancing data availability and improving predictability through established patterns and realistic models. The electronics industry is ready to take up the challenge of Industry 4.0. It is important to adopt a holistic approach by integrating suppliers' and customers' data over the product lifecycle to enable smart production. With the availability of lower-cost sensors and better network connectivity, various applications can be adopted to achieve predictive maintenance and quality control. The biggest benefit is tracking and tracing faults to identify root causes in production. The electronics industry can leverage different applications along Industry 4.0 for reliability optimisation."
Patrick Kabasci, KEX Knowledge Exchange AG and INC Invention Center, Germany
Hot Picks at the 2018 Fairs by Media Experts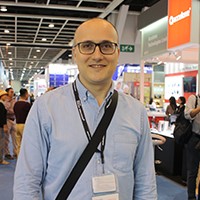 "The Hong Kong Electronics Fair (Autumn Edition) and electronicAsia are not only perfect platforms for buyers from all over the world to find suppliers for a variety of electronic gadgets, systems and components, but also the launchpad for upcoming trends.
The Fairs are likewise the stage for new product announcements by many exhibitors, such as
Onyx, a renowned ebook reader manufacturer
, who celebrated its 10 years of activity introducing an entirely new line up of devices. It includes some long-awaited models like Nova, Poke and Note Plus that demonstrate a great attention for design and that spot exclusive features like the active pen for taking notes on the ebooks.
Emerging product categories catch the attention of any typology of visitors: filmmakers and video enthusiasts flock to the booth of Zhiyun Tech for trying out the latest gimbals, while the Thunderbolt 3 hub for Macbook Pro is a must-see for any Apple fan. "
Guido Azzollini, Editor, Notebook Italia, Italy

Onyx International Inc.
Booth: 1CON-055

Skypioneer Technology Ltd.
Booth: 1B-A04

Guilin Zhishen Information Technology Co., Ltd.
Booth: 3CON-039

Pepper Jobs Limited
Booth: 1A-E19