Exhibitors quotes: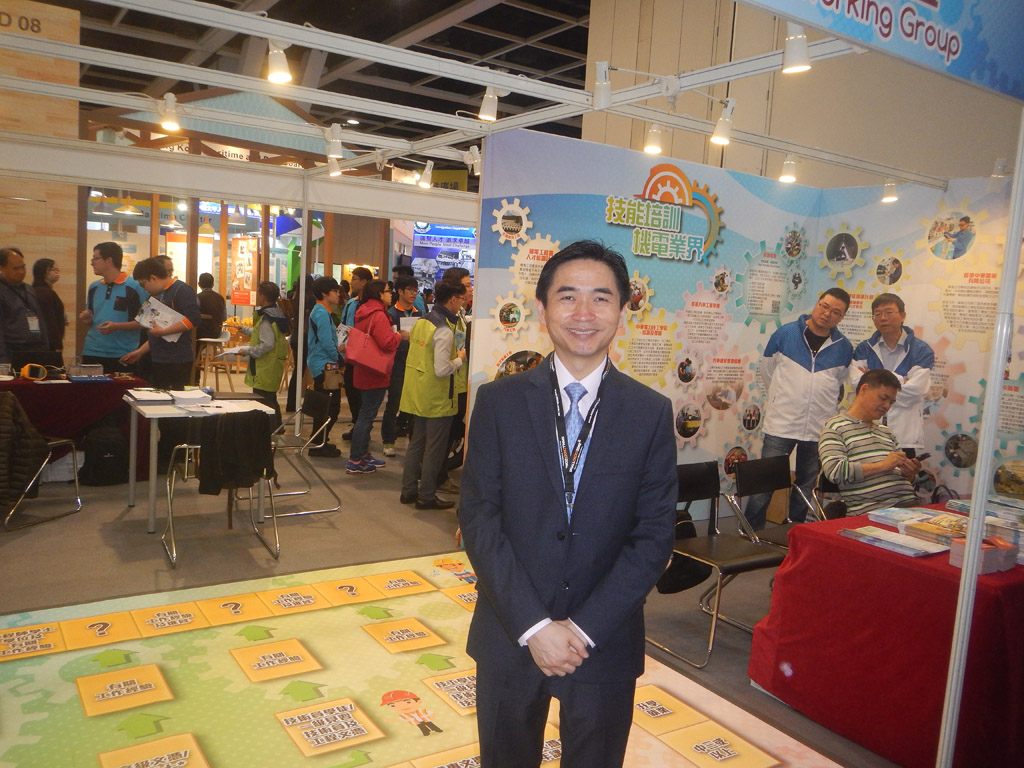 "We are participating in HKTDC Education & Careers Expo for the third consecutive year offering youngsters a wide range of job opportunities. There are different jobs and training programmes catering to the needs of young people with varied educational backgrounds. For DSE graduates, for example, a four-year Technician Trainee II training programme is available. They will be learning useful skills as well as receiving incomes through the programme. We have created an E&M career roadmap at the booth to enhance visitors' understanding about the prospect of career development. We are facing a shortage of qualified practitioners and this Expo provides a good platform to promote the E&M industry. There are a large number of students and young people coming here. The past two years have marked a good start to raise our profile and visitors can even submit their applications at the Expo this year. We are positive about the results."
Andy Kwan Kar-mun, Senior Engineer/Training, Electrical and Mechanical Services Department, the Government of the Hong Kong Special Administrative Region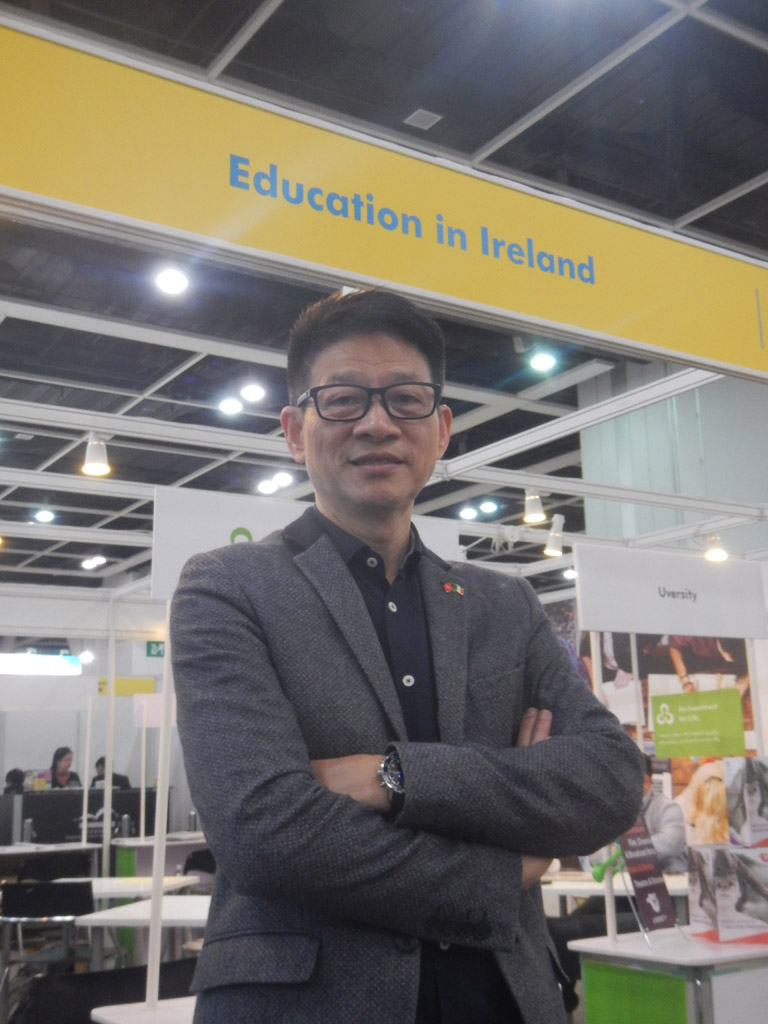 "This is the third year we have organised an Education in Ireland exhibition at HKTDC Education & Careers Expo. We have brought together 11 universities and a post-secondary school from Ireland to promote various education programmes. Ireland offers high quality education and tuition fees are very competitive compared to studying in the UK. Many universities in Ireland are working closely with major business organisations to provide students with internships and job placements. We see an increasing interest from Hong Kong students in pursuing further education in Ireland. They are especially keen on business studies and courses related to media, design and animation. This Expo is an excellent meeting place to reach out to students. We will continue to exhibit here to promote education in Ireland and gain more exposure."
Anthony Cheng Kwong Kuen, Director, Irish International Education Center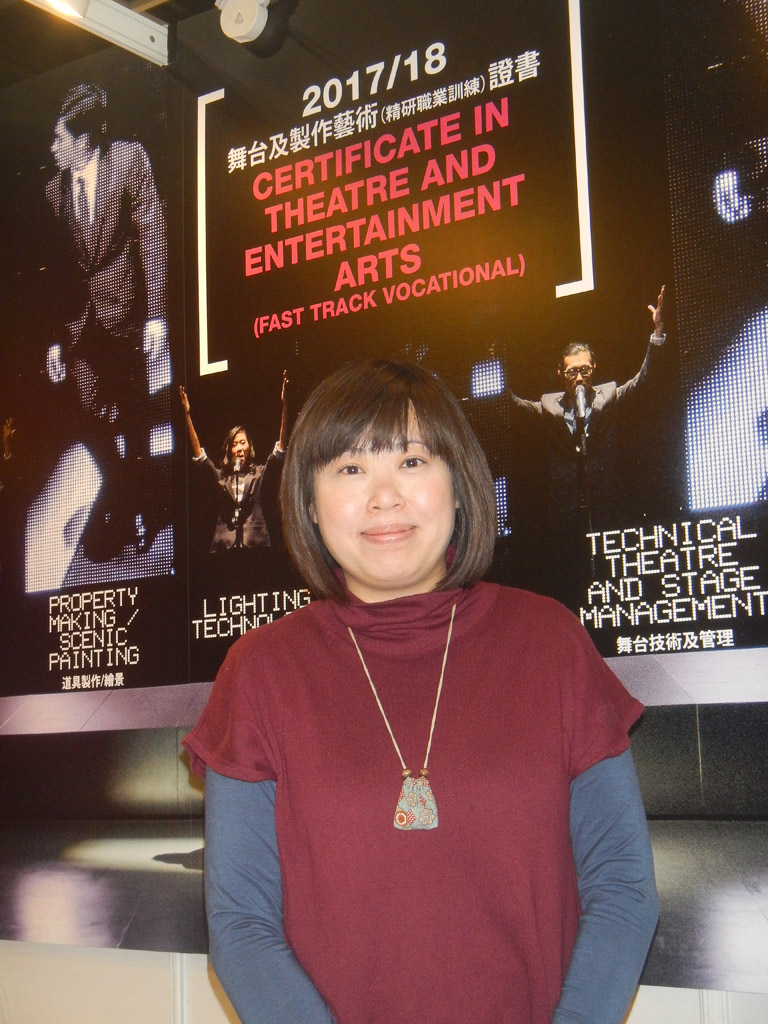 "The Hong Kong Academy for Performing Arts is participating in HKTDC Education & Careers Expo for the seventh year. We are again promoting our Fast Track Intensive Training Programme for youngsters interested in the production areas of theatre and entertainment arts. Major study areas of this one-year programme are costume technology, lighting technology, property making, sound technology and technical management. We can get in touch with many students at the Expo and let them understand the prospect of learning and working in the production areas of theatre and entertainment arts. This is an excellent platform to promote our programme. Students are pursuing different opportunities but they may not know very much the options available. They will be able to find a lot on offer here and our programme can be a good choice for them. We are looking for students with strong curiosity and passion in theatre and entertainment arts. The Expo is an important fair to showcase as well as learning about the latest education and career trends."
Jackie Lo Lok Yin, Fast-Track Programme Coordinator, School of Theatre and Entertainment Arts, The Hong Kong Academy for Performing Arts
Visitors' Comments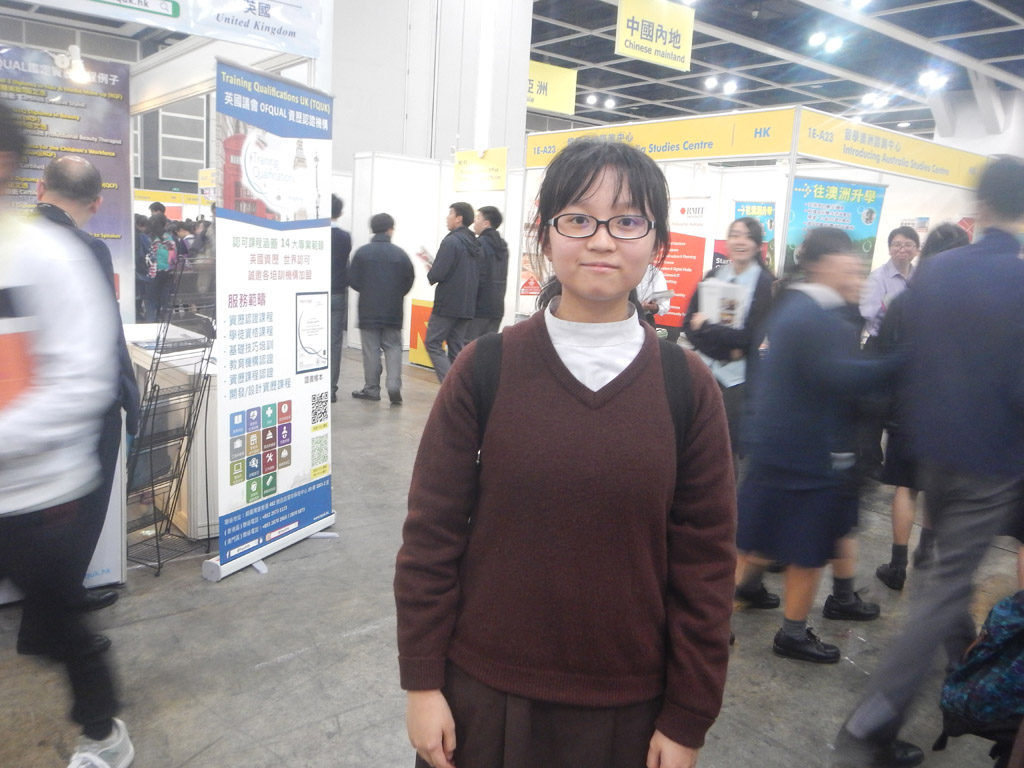 "I am a Form 4 student in Hong Kong. This is my first visit to HKTDC Education & Careers Expo to acquire information about further education opportunities in overseas universities. The Expo is a great showcase featuring a large number of overseas universities and educational institutions from different countries including USA, Australia, New Zealand, UK and Ireland. I am especially keen to pursue further studies in the UK due to the country's high quality education. I will prepare myself over the coming two years for DSE examinations. Everything will be finalised after the exams. The Expo provides a valuable opportunity to get to know various programmes available in overseas universities. I am most interested in psychology, business administration and ICT studies. I will definitely visit the Expo again."
Seija Wong, Former 4 Student, Hong Kong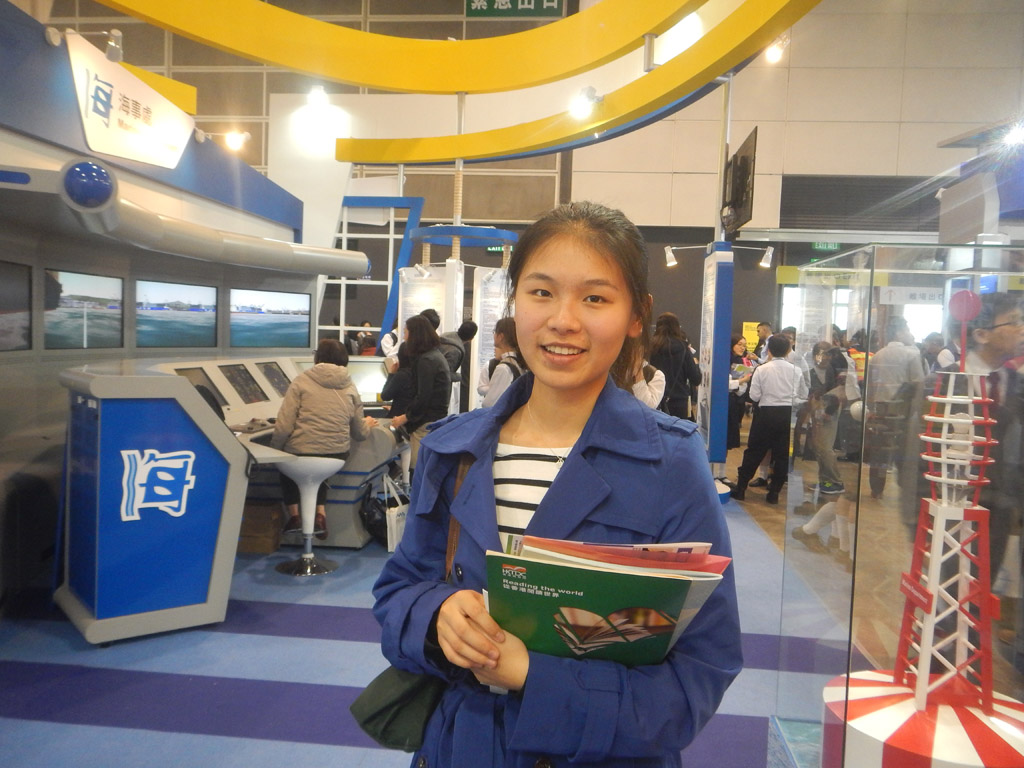 "I am studying business administration at the Chinese University of Hong Kong and will graduate next year. This is to explore various education and career opportunities. It's an exciting exhibition here featuring a rich variety of study programmes and job offers. I have gathered a lot of information that will allow me to prepare myself better for the future after graduation. One of the most interesting offers at the Expo for me is the Youth Leap Up Internship Programme for University Students being launched by Kowloon Federation of Associations. I will definitely apply to participate in the programme for internship opportunities in business enterprises, especially those in the Chinese mainland. I am so glad that I have visited the Expo and I've got what I wanted."
Jasmine Chu, Student, Hong Kong.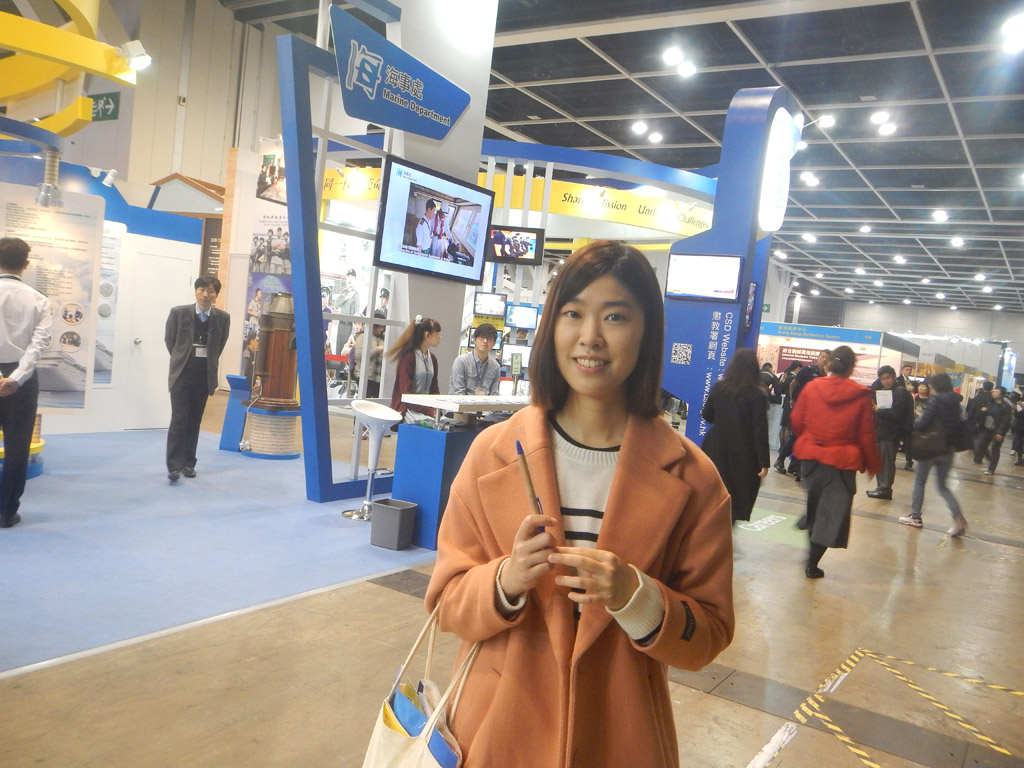 "I had worked in a local TV broadcaster as news reporter and recently quit the job to look for new career opportunities. This is my first visit to the Expo. I learned about this event through social media channels like Facebook. There are a lot of different job offers available in the Expo. Besides vacancies in the private sector, I am deeply impressed by the strong presence of government departments here offering many interesting jobs in the public sector. I am going to submit applications for several vacancies such as Immigration Officer with Immigration Department and Assistant Trade Controls Officer with Customs and Excise Department. It's a wonderful experience being here. I look forward to finding a new job successfully."
Kay Wong, Job Seeker, Hong Kong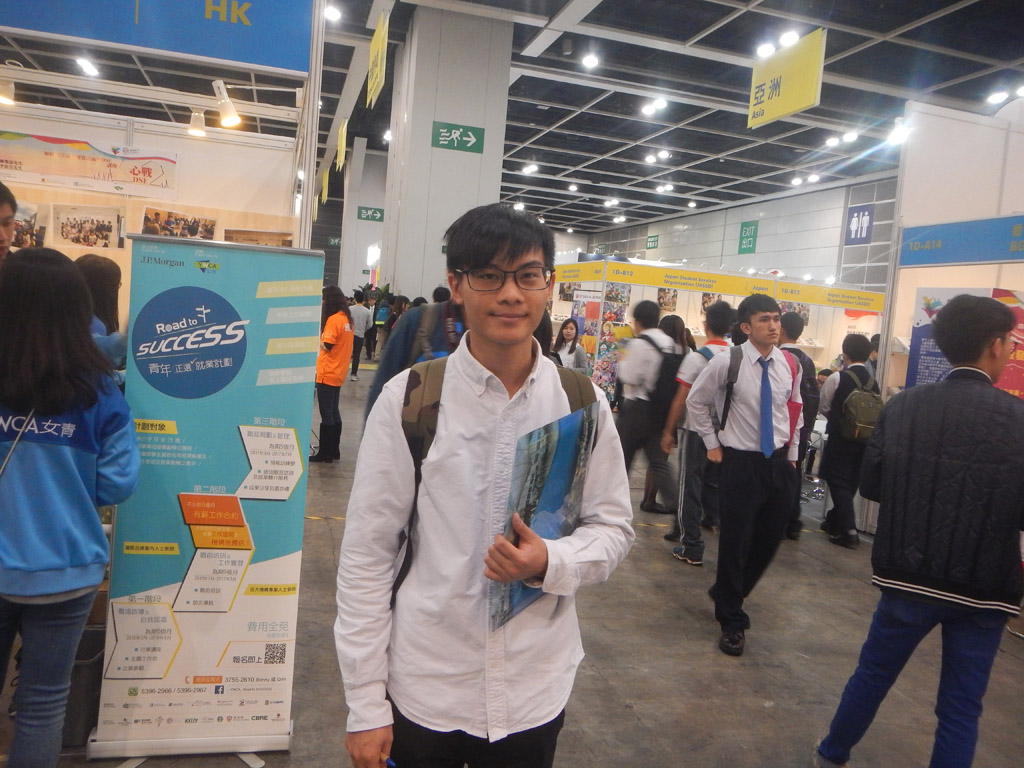 "This is my first-ever visit to HKTDC Education & Careers Expo to find job offers. I am a Year 4 university student majoring in environmental science and will graduate soon. The Expo is an excellent platform for me to study the employment market and the timing is just perfect. There are quite a number of job opportunities in the exhibition and the job offers with various government departments are particularly impressive. I have collected a lot of useful information and found some potential jobs highlighted by different exhibitors such as Airport Authority of Hong Kong and Immigration Department. People have been very helpful at the Expo and I have gained better understanding of the prevailing job market and the career prospect. This has been a rewarding visit and I really enjoyed it."
Ho Wai Hei, Job Seeker, Hong Kong