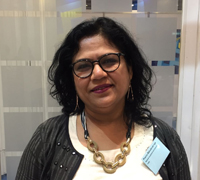 Pravita Iyer, Publisher
Medical Equipment and Automation Magazine India
"I was impressed by the fact that though the exhibition is small, it had many business visitors. The seminar on fair day one by Belun Technology Company was very interesting as obstructive sleep apnea continues to gain greater industry attention as a potentially dangerous medical condition. In addition to managing a serious sleep disorder, the product has a comforting and user-friendly touch. I selectively stopped by the booths that displayed interesting products for my country. To mention a few below.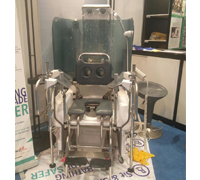 Human Washer Ltd.'s (Booth: 3F-E27) Sit & Shower, the compactness of this product offers complete bathing facilities with an inbuilt body drier to provide great comfort for elderly patients. Usable at home as well as at hospitals, this product is quite the relief for all types of caretakers.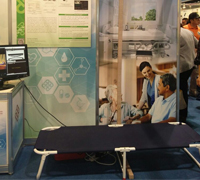 eNightlog by Hong Kong Polytechnic University (Booth: 3F-E09), able to monitor the movements of dementia patients in hospitals and nursing homes more accurately during the day and especially at night. In cases of emergency, help can be provided with minimal loss of time.

The VR therapy system by Seopoly Technology Co. Ltd. (Booth: 3F-D25), designed for depression patients, whose numbers are growing across the world, this equipment helps paranoid and distressed patients break free of their struggles and return to normal life. A highly patient-friendly piece of visual gaming equipment, this technology has remarkable healthcare applications."