The HKTDC Hong Kong International Wine and Spirits Fair 2017 was a huge success serving as the ideal promotion and sourcing platform for exhibitors and buyers from around the world. The three-day show at the Hong Kong Convention and Exhibition Centre in Wan Chai hosted a total of 1,070 exhibitors from 38 countries as well as nearly 20,000 buyers from 70 countries and regions.
Over the years, this unique event has grown from strength to strength when HKSAR Government eliminated import duties on wine in 2008. Since then, wine imports have expanded rapidly. In 2017, imports totaled US$1.532 billion. Hong Kong's role as a wine hub is also illustrated by its wine exports totaling US$567 million in 2017. The 2018 event is expected to welcome more than 1,000 international quality exhibitors.

Hong Kong is Your Launch Pad to Asia's Expanding Wine & Spirits Market
With traditional markets in Europe in the doldrums as the result of flat or shrinking demand for wine, the focus of business has shifted to Asian markets, and in particular to the Chinese mainland where a burgeoning middle-class continues to gain an appreciation of good-quality wines. Amidst this shift in the focus of the global wine industry to Asia's booming market, the HKTDC Hong Kong International Wine & Spirits Fair serves as the ideal regional launch pad for industry players to connect with Asian buyers and consumers. In addition, the culture for wine is strong in Hong Kong, providing a pool of knowledgeable industry players, connoisseur and companies able to smooth the path for those wishing to tap into growing demand in the region for wine.

Wine & Spirits Fair is a Must-Attend Global Event
The HKTDC's annual Wine and Spirits Fair is more than a wine fair. This event attracts trade buyers, wineries, importers & distributors, sommeliers, hoteliers and restaurants, wholesalers etc. all under one roof. It showcases wines from around the world and featured a Champagne Zone. Champagne Avenue is the cozy place where visitors could find champagne producers and their educational tasting sessions, allowing industry players to gain new contacts and gather market intelligence. Also highlighted are spirits which included a huge range of alcoholic beverages such as whisky, sake, liquor, as well as beer etc.

Visitors are able to enrich their knowledge about wine and spirits thanks to a wide variety of educational events such as grand tastings, master classes, wine tastings, cocktail demonstrations and seminars.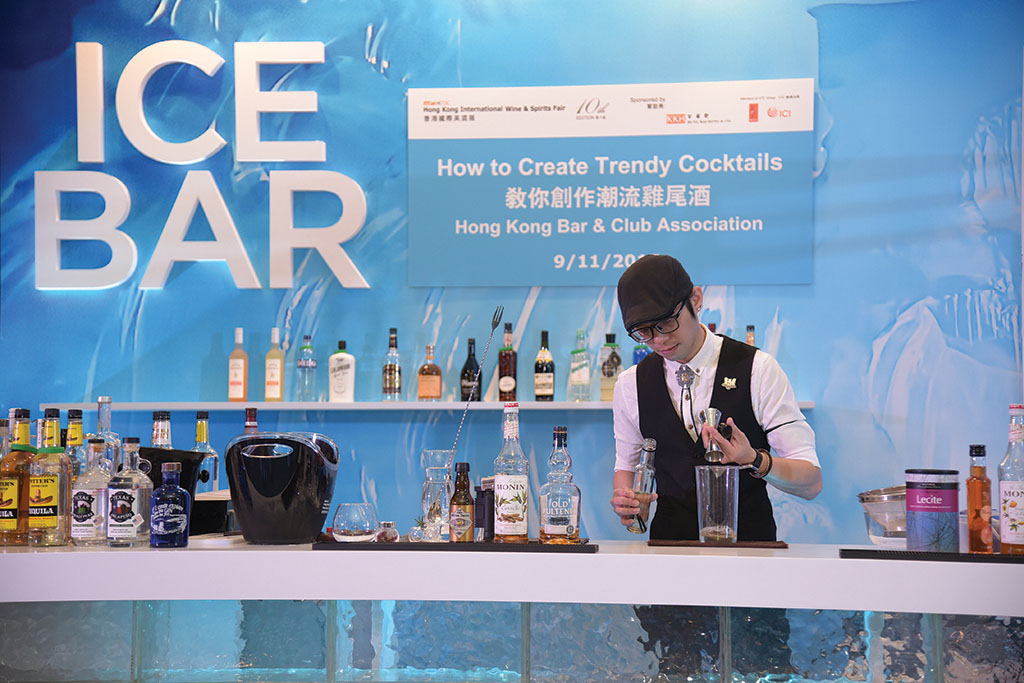 In 2017, there were over 70 events held including:
Wine Industry Conference: an important annual event featuring key industry players talking about the latest market opportunities;
Gala Wine Dinner: an excellent networking opportunity featuring industry players, media and government officials with a theme wine. It's a glamourous yet relaxing atmosphere to share industry insights;
Ice Bar: brings an extra refreshing and exciting tone to this Wine & Spirits Fair. A fascinating place to gather for wine producers and distributors of cocktails, spirits and liquors. A popular spot for the visitors and buyers to meet and exchange ideas;
Whisky & Brandy Bar: providing a cozy environment for whisky and brandy education and info exchange;
Cathay Pacific Hong Kong International Wine & Spirit Competition: The results are a definitive guide to the best wine and spirits for Asian consumers;
The Wine Gallery: educational in purpose with wine magazines and displays of selected wines.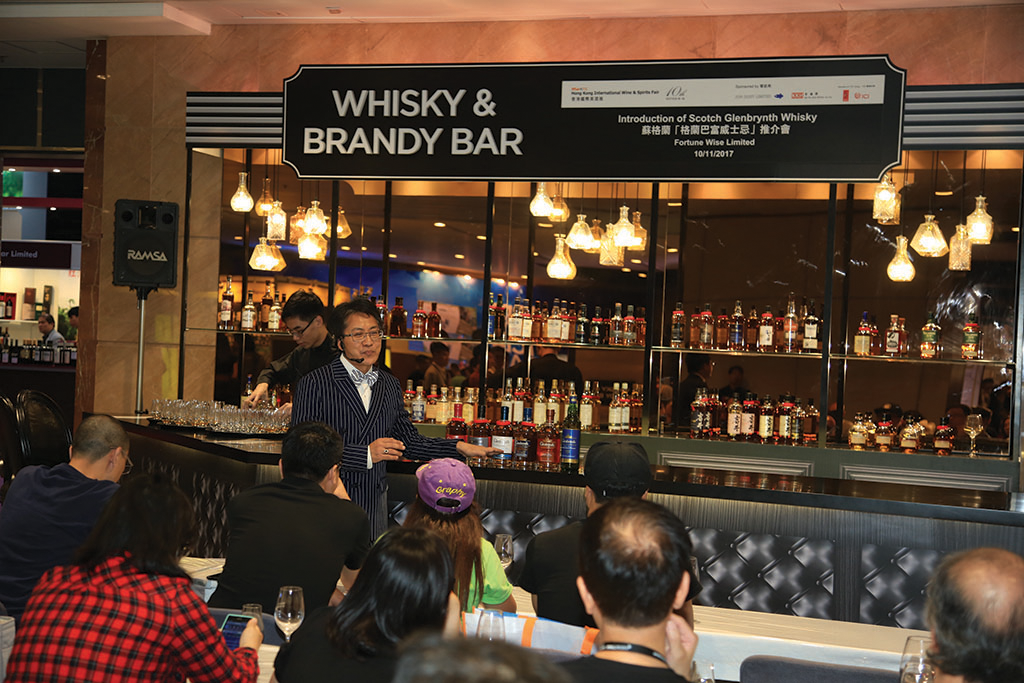 Wine & Spirits Fair Open to Public on Last Day
On the third day of the fair, the event was open to the public. Events included grand tastings, master classes, wine tastings, cocktail and whisky demonstrations and seminars. This Public Day arrangment is an excellent opportunity for exhibitors to meet face-to-face with potential customers and gather invaluable direct information or market intelligence from the public.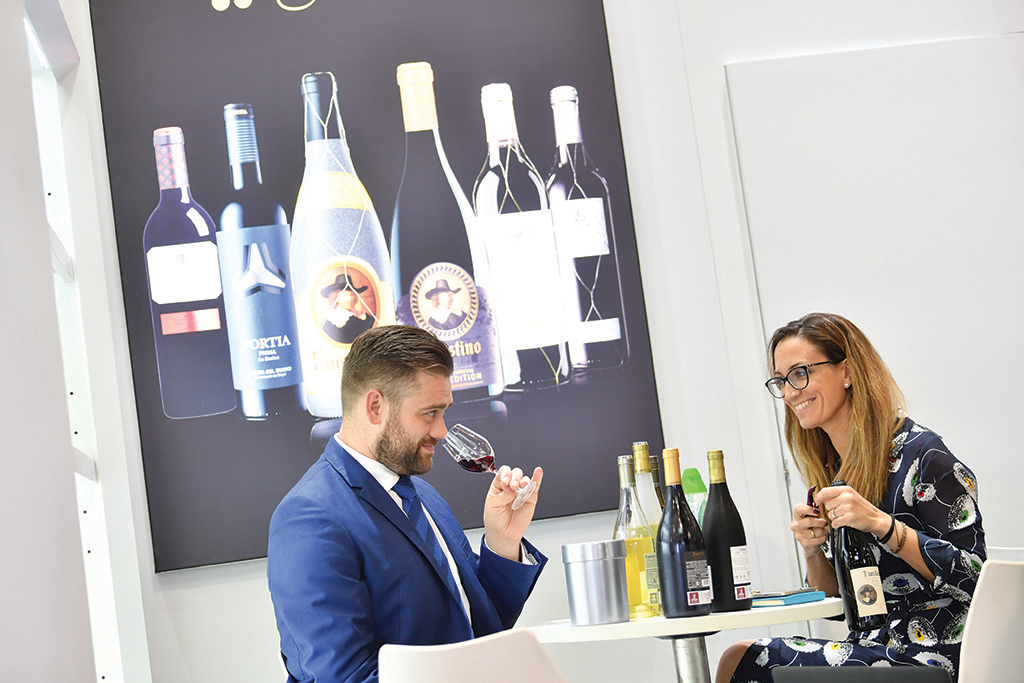 Exhitbitors' Comments
"Founded in 1880, Domaine Duveau is a well-established wine producer origin from France. We are participating in Hong Kong International Wine & Spirits Fair for the second consecutive year. The customer profile of wine fair is amazing. This year, we've met with over 100 new customers involving a broad base of buyers from various parts of the Chinese mainland We have got a confirmed order from a buyer from Guangzhou for 3 containers of red wines and a Shanghai customer ordered 2 containers of red wines in the second day of the fair. The business this year is robust and we estimate the sales got at least 20%-30% increment compared to last year."
Eric Bute, Marketing Manager, Domaine Duveau Chile, Chile
"Joining the fair's Whisky and Spirit Zone for the first time, Central Standard Craft Distillery received a total of US$60,000 on-the-spot orders from Hong Kong, China, and Singapore, involving 3 pallets of products. Negotiations are underway with prospects from Australia, India and SEA. We look forward to return in 2018."
Pat McQuillan, Co-Owner, Central Standard Craft Distillery, USA
"La Collina Dei Ciliegi produces a wide range of good quality wines with vineyards near Verona in the Veneto region of Italy. Hong Kong International Wine & Spirits Fair is a perfect platform to promote our wines in support of our expansion in Asia, particularly the Chinese mainland. We've received interest from over 60 buyers from different places such as Hong Kong, China, Korea, Malaysia and Myanmar. We believe 8 to 10 of them are ready to conclude business with us. Our importer in Shanghai has placed an order for 50,000 bottles of the AC Milan collection. We expect the collection's sales volume to reach 400,000 bottles in the first year and 1 million bottles in the second year."
Massimo Gianolli, President and Chief Executive Officer, La Collina Dei Ciliegi SRL, Italy